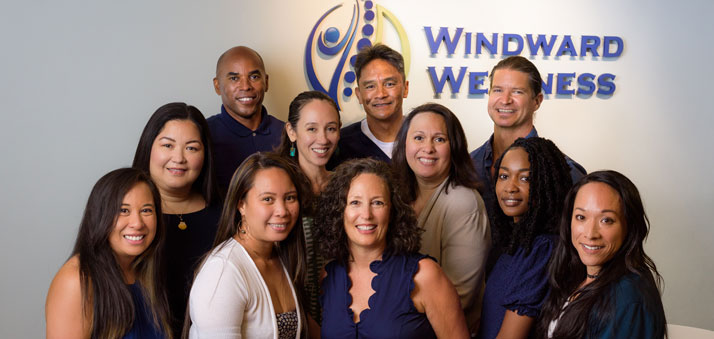 Chiropractor
MICHELLE HILL DC, LAc
Dr. Hill is a licensed acupuncturist and chiropractic doctor. Her treatments are unique since she can perform both acupuncture and chiropractic therapy in one integrated session. Dr. Hill enjoys treating complex cases with people who suffer from migraine headaches, TMJ dysfunction, sciatic symptoms, back pain and other type of acute and chronic pain syndromes.
Dr. Hill is certified in Active Release Technique (ART), Selective Functional Movement Assessment (SFMA), and Pain Neutralization. Dr. Hill's treatment may include nutritional counseling, SFMA exams, chiropractic adjusting, cranial adjusting, ART, pain neutralization and/or acupuncture depending on the patient's needs and symptoms. Dr. Hill is passionate about nutrition and has followed the Paleo Diet for over 10 years. Dr. Hill keeps her core strong by participating in Lagree fitness classes.
Visceral manipulation is the newest technique that Dr. Hill is practicing. She is certified in visceral manipulation levels 1 and 2. This is a gentle technique to restore natural movement to the internal organs.
chiropractor
TARA TEDRICK, DC
Dr. Tara Tedrick is a graduate of Portland State University with a Bachelor's degree in Health Education Health Sciences and a graduate of Western States Chiropractic College with her Doctorate of Chiropractic.
She is certified in Active Release Technique (ART), and Rock Tape Functional Movement Techniques: FMT movement specialist, FMT basic and advance, FMT floss, and FMT mobility. Her treatments may include chiropractic spinal adjusting (including manual, drop table and/or activator), extremity adjusting, ART, and various other soft tissue therapies. She may also use additional tools and techniques including: Precussor, Llyod flexion distraction, kinesiology taping, and rehab/exercise instructional advice as needed.
chiropractor
LLOYD PAREDES, DC
Dr. Lloyd Paredes graduated from Palmer College of Chiropractic West. He has been healing patients with chiropractic care for over 27 years. In addition to chiropractic manipulation, Dr. Paredes' treatments include Activator, Gonstead adjusting, Myofascial release and Fascial manipulation. Dr. Paredes enjoys helping patients to solve causes of pain from activities of daily living. Dr. Paredes also specializes with helping athletes excel through treatment and training.
chiropractor
Andre West, DC
Dr West graduated from Temple University with a Bachelor's degree in Biology and from Life Chiropractic College West with a Doctor of Chiropractic degree in 1997. He holds certifications from Precision Nutrition and National Academy of Sports Medicine as a Corrective Exercise Specialist.
With over 23 years of experience, Dr West enjoys assisting patients of all ages in achieving and maintaining function and a healthy active lifestyle through treatment and education.
He uses a variety of specific treatment approaches, including manual spine and extremity adjustments, Activator instrument assisted adjustments, myofascial release, and Drop Table adjustments.
Dr. West served in the US Navy at the Walter Reed Military Medical Center in Bethesda, Maryland as Senior Hospital Corpsman/Field Medical Service Technician ("Grunt Corpsman") with the 3rd Battalion, 6th Marines, 2nd Marine Division at Camp LeJeune, NC.
acupuncturist
ELIZABETH MAXIMIN, DAc, LAc
Dr. Elizabeth Maximin received a Master's degree with honors from the World Medicine Institute in Honolulu, Hawai'i, where she later taught acupuncture treatment strategies and qigong. She received a Doctorate of Acupuncture and Oriental Medicine (DAOM) from Oregon College of Oriental Medicine, where she additionally studied herbal medicine and qigong in China and Taiwan.
She has a Diplomate of Oriental Medicine (Dipl.OM NCCAOM), signifying competency in Oriental Medicine, Acupuncture and Point Location, Chinese Herbology, and Biomedicine. Dr. Elizabeth has provided numerous health workshops on O'ahu and is a journal author. In addition to acupuncture, her treatments may include, herbal medicine, cupping, guasha, electrical stimulation, tuina, meditation recommendations and lifestyle or dietary education. Dr. Elizabeth's specialties include mental health, pain conditions, women's health and aging adults for wellness and prevention.
MASSAGE THERAPIST
CHRIS JOHNSON, LMT
Chris graduated from massage school in Seattle, WA. In addition to Swedish, Deep Tissue, Injury Treatment and Sports massage techniques, Chris has studied Thai Massage at WatPo Thai Traditional Massage School in Bangkok, Myoskeletal Alignment with Erik Dalton, Cranial Sacral, and Massage Cupping. Treatments typically include a combination of massage modalities best suited to the particular needs and goals of the patient.
MASSAGE THERAPIST
BRIGID BARCARSE, LMT, LE
Brigid practices the Ingham method of Reflexology. She is a licensed massage therapist and has advanced reflexology training. Brigid has a passion for helping people to heal holistically with her main focus as foot reflexology. Brigid is also a licensed esthetician and is able to perform face and cranial massage.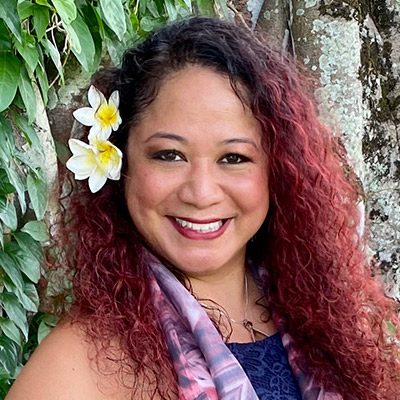 MASSAGE THERAPIST
TIARE LUM, LMT
Tiare Lum was raised on the island of Oahu and attended The Kamehameha Schools. She moved away to the mainland for many years and is happy to now be back home in the islands. She graduated from Elite Massage Academy in Honolulu in 2016. She specializes in Lomilomi, Deep Tissue, and Sports Massage. She also has experience in Swedish, Pre-Natal, Shiatsu, Trigger Point and Reflexology Massage.
She is a member of the American Massage Therapy Association and enjoys going to massage conventions to further her education. She has also attended various Clinical Orthopedic Manual Therapy Workshops to further her knowledge and experience. She enjoys being hands-on and helping people to manage pain and tension and live a healthy vibrant life.
MASSAGE THERAPIST
KRISTIN, LMT
Kristin (pronounced "Kristine") graduated from Aisen Shiatsu School in 2017 and specializes in deep tissue Shiatsu massage. She can provide conservative massage options, as traditional shiatsu is done through clothing. Kristin also has experience in Reiki and contemporary Cupping Therapy.
OFFICE MANAGER
LEI-LANI TAULA-SANSON
Lei-Lani helps to make sure the office runs smoothly. She will assist you throughout your office visit. She is also in charge of insurance verification, payments, and collections.
OFFICE ASSISTANT
TAMIKA SHERMAN
Tamika will greet you with a welcoming smile. She will help schedule your future appointments, answer questions and help to ensure you have a great experience at our office.
OFFICE ASSISTANT
SHARENE KALILIKANE
Sharene will greet you with a welcoming smile. She will help schedule your future appointments, answer questions and help to ensure you have a great experience at our office.
Monday
8:30am - 12:30pm
2:00pm - 6:00pm
---
Tuesday
8:30am - 12:30pm
2:00pm - 6:00pm
---
Wednesday
8:30am - 12:30pm
2:00pm - 6:00pm
---
Thursday
8:30am - 12:30pm
2:00pm - 6:00pm
---
Friday
8:30am - 12:30pm
2:00pm - 6:00pm
---
Saturday
8:30am - 12:30pm
We hope that these hours are
convenient for you. Kindly give 24 hours notice for appointment cancellation.